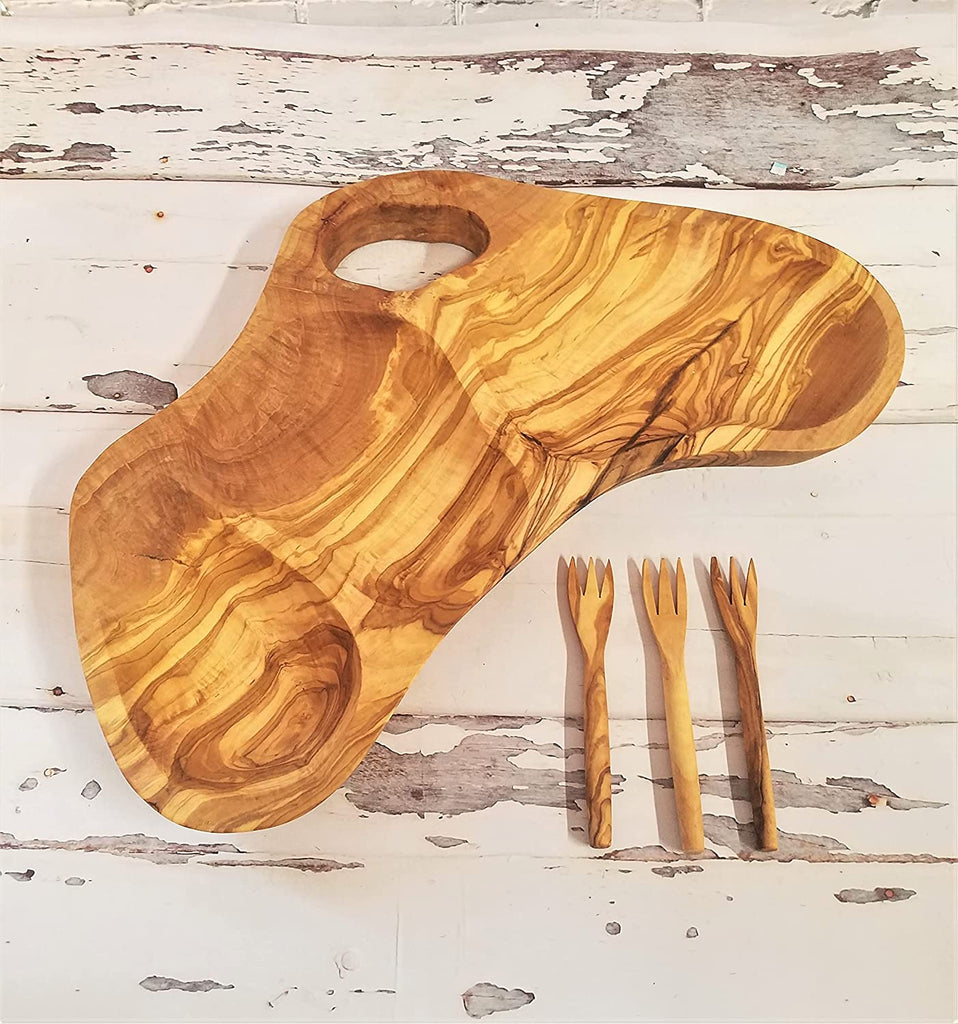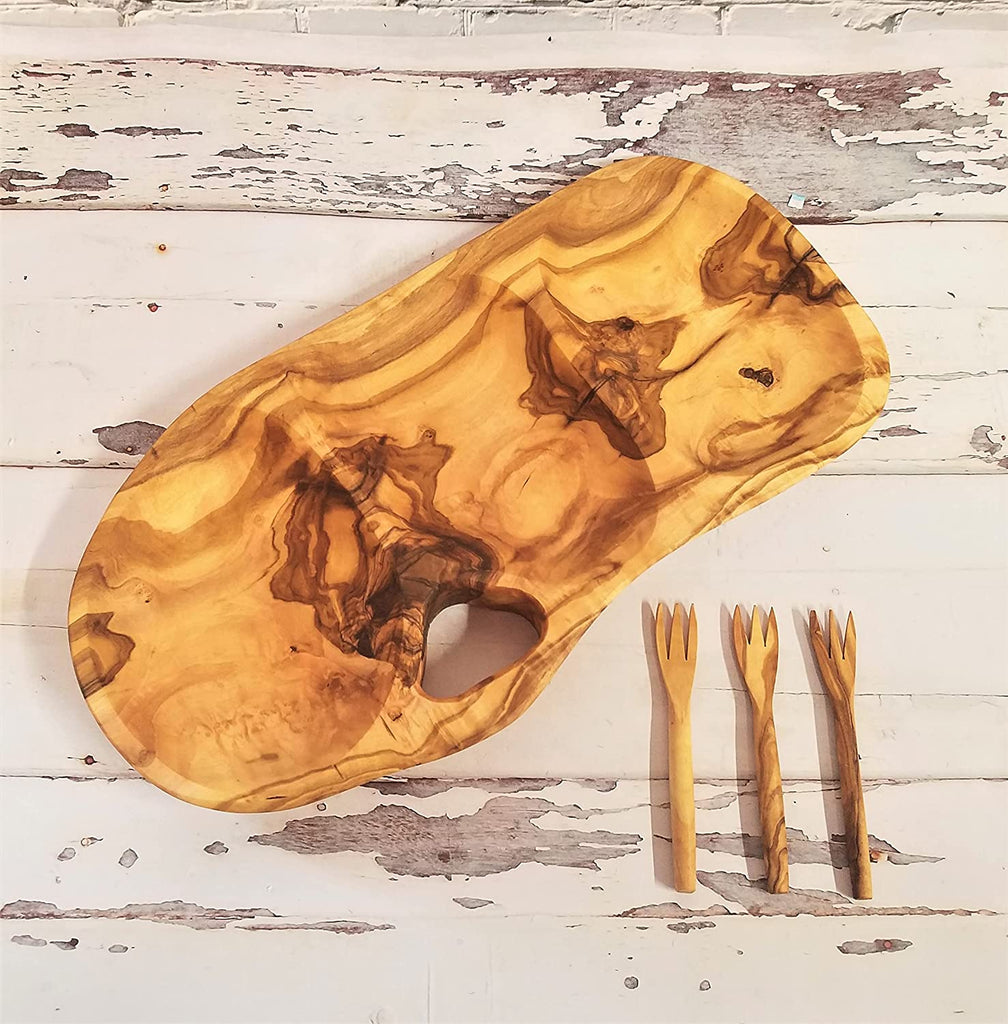 $31.99
$0.00
Rustic Olive Wood Appetizer Serving Tray with Mini Forks
Rustic olive wood sectioned appetizer trays with mini olive wood forks. Each tray is unique and hand made. These trays will differ in size, shape, color, etc. Please note- Each tray is made by hand and will be unique. Tray will vary from pictures shown.
Sectioned olive wood appetizer tray with mini olive wood forks
Rustic olive wood with beautiful natural tones
Note-each tray is unique and made by hand. Size, color, shape, tone will be different for each tray.
Small tray is approximately 12-14 inches in length, Length, and width will vary.
You will receive the olive wood small appetizer tray and three mini 4 inch forks for serving.